Video conferencing is live, visual connection between two or more remote parties over the internet that simulates a face-to-face meeting. Video conferencing is important because it joins people who would not normally be able to form a face-to-face connection.
At its simplest, video conferencing provides transmission of static images and text between two locations. At its most sophisticated, it provides transmission of full-motion video images and high-quality audio between multiple locations.
In the business world, desktop video conferencing is a core component of unified communications platforms that also include calling and messaging capabilities. Standalone on-premises and cloud-based video conferencing platforms are also available from numerous vendors who support desktop- and room-based video, as well as the ability to embed video conferencing into business applications, such as telehealth, customer service and distance learning.
This interactive guide will help you find the perfect video solution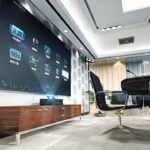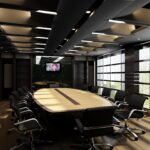 The struggle in finding the perfect video solution is finally over. Our interactive Room Type Guide is a super easy way to navigate the office environment to find the optimum solution for any type of room.
Professional and user-friendly video solutions for healthcare
Bhatai Automation offers a wide range of high end video solutions for both patient-centered care and healthcare collaboration needs.
Video enable your classrooms
High quality, easy to use video solutions for all classrooms. Just connect a single USB cable to your laptop and you are ready to start the lesson.